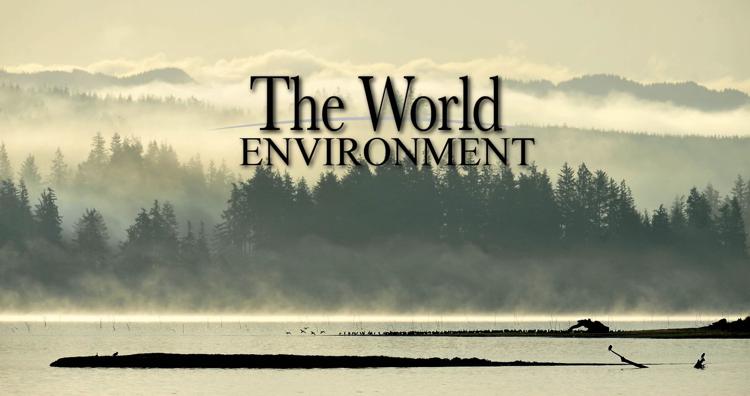 COOS COUNTY — Earlier in November, open enrollment on the individual health insurance marketplace opened amid a grim outlook for its future.
The marketplace, which was created by the Affordable Care Act, allows people who don't get insurance through their employer to buy health coverage.
Facing fewer carrier options and higher premiums, Coos County residents are stuck choosing between paying exorbitant amounts for medical insurance coverage or foregoing it altogether.
Jami Quinn, an agent with The Vigue Company, said the amount some people will end up having to pay could equal a house payment, or more.
For example, a family of five with a 36-year-old dad and 35-year-old mom could pay $1,700 a month for a mid-range plan without any subsidies.
Another example Quinn provided was for a 64-year with a $6,560 deductible that would have to pay $854 a month for insurance.
"It's not a very fun market to work in, because it's just a very grim outlook," Quinn said.
In Coos County, there are two insurance carriers that cover the individual market: Moda and Providence.
"Now they're down to two options, they used to have six," Quinn said.
The individual enrollment coincides with Medicare enrollment, so it's a busy time for insurance agents.
The enrollment period started on Nov. 1 and will close Dec. 15, which leaves consumers with half the time to sign up for coverage compared to last year.
Last month, another wrench was thrown into the plan.
On Oct. 12, the Trump administration announced it would end cost-sharing payments.
Quinn said the decision has caused an increase on silver-level plans.
"It was a little shocker that in the eleventh hour right when open enrollment starts to happen this thing gets taken away," Quinn said.
Right now, most Americans are facing higher premiums.
"In the marketplace, we're seeing 20 to 30 percent increases," said Phil Greenhill, CEO of Western Oregon Advanced Health.
Just for WOAH employees, initial insurance premiums were quoted at 20 percent. After some negotiation it was brought down to 20.3 percent.
"We're seeing those types of increases across the board and probably across the nation," Greenhill said.
He explained that when the public first saw premiums drop on the commercial market with the ACA expansion, everyone had insurance.
"When commercial plans first went to market under ACA, Congress gave insurance groups a 'risk corridor,' or price plans," said WOAH's Chief Medical Officer Theresa Muday. "They offered subsidies on the second highest silver plan complex formula, but in effect told plans that if expenses are above what is expected then the federal government will protect you. They did this because they wanted ACA to succeed. Now they came around saying no, we don't mean that."
Since then, insurance companies have watched safety nets disappear.
"When plans first came into the marketplace, they were as cheap as possible so everyone signed up," Muday said. "You had healthy and sick people signing up, which lowers the average cost for everyone. As the government said maybe they won't enforce the mandate for healthy people to sign up, insurance companies are making a calculation that those who do sign up are sick and if only sick people sign up you have to set a price on that, which means premiums go up. That's likely playing into the rate fluctuations that we're seeing, but that is just speculation."
Senator Jeff Merkley's office said that the Trump administration put restrictions on open enrollment to weaken the health care marketplace.
"It's disappointing that people out there are sowing confusion and trying to dissuade fellow Americans from getting health coverage. That's why every Oregonian should spread the word: There is less than a month remaining to sign up for affordable health coverage for 2018," Merkley said in a statement, "It's critical that everyone in our communities knows that this is the remaining window to sign up through the ACA marketplace."
Senator Ron Wyden also expressed concerns about the limited outreach efforts.
"Regardless of what the final enrollment numbers look like, I'm glad that the Affordable Care Act was not repealed this year despite multiple attempts by the Republican Congress, which would have made it much harder for people in Coos County and the rest of Oregon to get health care for their families." Wyden said.
According to a recent survey by the Kaiser Family Foundation, one third of Americans said they hadn't heard anything about the sign-up period.
While many were concerned that a lack of exposure would decrease the amount of people enrolling on the exchange, early reports show those fears to be unfounded.
The Washington Post reported that enrollment has surged at least 47 percent in 39 states compared to the same time period last year.
Oregonians can still buy individual health insurance on Healthcare.gov.
For insurance agent Quinn, once the government gets involved in health care, rapidly enrolling thousands of people through the ACA in Coos County alone, it's hard to revert back.
"Once you starts those (government) wheels spinning you can't undo it," Quinn said. "I don't know how you're supposed to undo that type of structure that you've created."