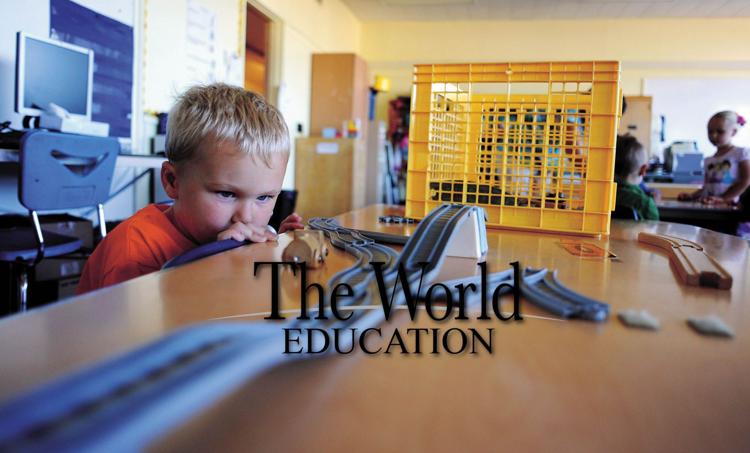 COOS BAY — The Coos Bay School District will be kicking off its bond campaign Tuesday, Oct. 10.
Board member and BEST (Building Excellent Schools Together) Bond committee chair, James Martin, is inviting the public to join the event at 7 Devils in Coos Bay from 5-8 p.m. and learn more about the bond measure on next month's ballot.
The event will also allow people to volunteer to help in campaign efforts, which will last throughout the rest of October.
"This is a chance for people to pick up signs, T-shirts, learn about the proposal and neighborhood canvasing," Martin said. "The more volunteers we have, the better job we do at knocking on doors."
To attend the campaign kick-off, there is a $25 admission fee that covers one beverage and goes to support the campaign.
During the May election, the bond measure failed by a close 34 votes. Since then, the Coos Bay School Board has re-evaluated the asking amount, lowering it from $66.5 million to $59.9 million. The reduction came as a result of rising interest rates for construction costs and the board didn't want to overburden the public.
If passed, the bond will survive for 25 years before being taken off local property taxes. During that term, it is estimated that there will be a property tax increase of $1.60 per year of each $1,000 assessed value, which is down from the amount estimated in the May ballot.
"One reason it is less is because the district qualifies for the $4 million grant from the state that we only get if this bond passes in November, otherwise it goes to someone else," Martin said.
After losing the May election, the district looked at a breakdown of voter results per precinct. Martin explained that they know the most "no" votes generally came from the Empire and Charleston areas. Because of this, the BEST Bond committee plans on doing more campaigning there to "make sure people are aware of what this bond can do for schools."
The district's No. 1 priority at this point is Blossom Gulch Elementary. The building is at overcapacity with a failing foundation and has safety and structural issues.
"It's not a sound foundation," Martin said. "Anyone who has been through there knows you walk downhill when you go in. As with any building that is no longer square, there are serious piping issues, doors that don't close, among other problems."
Not only that, but because there are too many students at that location, the school has been forced to put in portable classrooms. Martin described the district's worry about that setup as mainly one of security.
"Not only is there no plumbing there, but we like to keep our kids in the main building in case there was a security concern," he said.
Blossom Gulch was also built in 1954 and since hasn't changed, meaning it was built for the way students lived and learned in the 1950s.
"It's not for kids who are graduating in 2030 with the skills needed at this point," Martin said.
The school board is bracing itself in case the bond fails for a third time. At next Monday's board meeting, they will create a contingency plan, one that first addresses the over population in the elementary and middle school buildings.
"That may include moving the seventh grade into the Harding Building, even though it won't be renovated to free up space, and we will have to shift folks around at the elementary level," Martin said. "We don't want to do that, but if none of the buildings are renovated it still doesn't solve some of our educational problems or our space crunch."
To help educate Coos Bay District voters, the BEST Bond committee is putting out a video for its Facebook page and website for people to walk through the schools virtually.
The public can expect to see a campaign booth set up every Wednesday at the downtown Farmer's Market, starting today. Volunteers will also be attending this Saturday's Inaugural Salmon Run in Charleston as well.
For the rest of the month, the campaign plans on meeting with the Chamber of Commerce Board of Directors, the Coos Bay City Council, and Southwestern Oregon Community College's Board of Directors to seek renewed support for the measure.
"We will be doing a lot," Martin said. "This also includes calling voters before the ballots come out and knocking on doors. If we can get at least 50 volunteers, it will make things easier, but the more help we have the better."