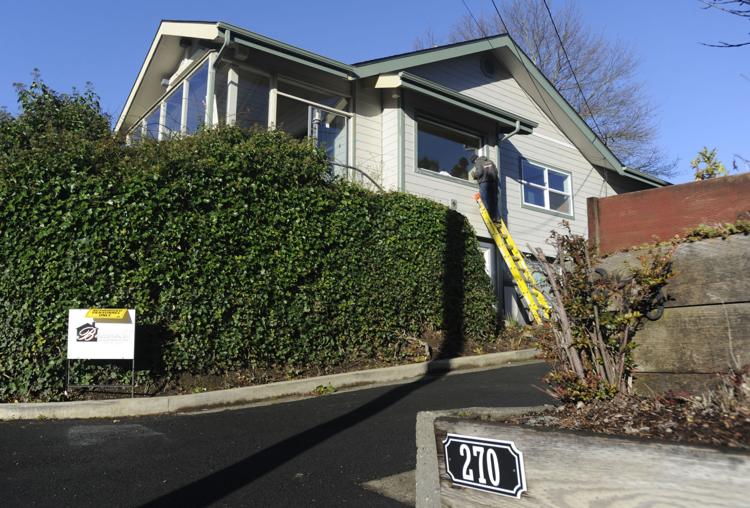 COOS BAY — There is help on the horizon for homeless families.
Before now, homeless parents and children had no resources in Coos County. Leslie Lintner previously managed the THE House in Coos Bay and after attending endless meetings with other agencies, she said enough is enough.
Lintner collaborated with former Oregon Coast Community Action employee Jennifer Spatz, Reverend Laura Beville with Harmony United Methodist Church, and Pastor Israel Jurich with Faith Lutheran Church to create a new nonprofit and transitional housing.
Coos Cares was the result, intended to only help homeless families.
"We got together over a year ago, around the time when the homeless summit was being held," Lintner said. "There was just so much talking and we wanted to get something done."
The new nonprofit is operating under what is known as a "master lease program," where a nonprofit leases from a property owner. The owner then doesn't have to worry about the expenses of keeping the property clean and safe.
"And the nonprofit gets to choose who moves in," Jurich said. "One of the biggest challenges for our area is housing since there is so little of it out there. When something opens up, renters get so many applications they can pick and choose. This way we move people in who can build rental history, work, get help, and then move on from that place."
The property Coos Cares is renting is under renovations now, but is expected to be finished by the end of this year.
The nonprofit is leasing the property from the United Methodist Church, which purchased this property for this reason in May. Coos Cares has a memorandum of understanding in place and helped secure $40,000 in renovation money from the government for transitional housing.
"It's important to note that this nonprofit is not religious, it has no religious affiliation," Jurich said. "Reverends and priests are involved to help, but that will not stop the nonprofit from allowing all kinds of families into the program. We believe that keeping family units together is what is most important, whether they be two girlfriends or boyfriends. Even in 'traditional' families, you have complexities. We help all of them, even if Grandma has to move in too."
The new property will house up to three families at a time. Jurich explained that the program is designed to move families from the unstable conditions of living without housing to providing them with a temporary roof over their heads. While in the program, these families will work with professionals to connect them with local services such as mental health support, if their children need behavioral support, or even if they need to go have fun because "having fun helps build a stable family."
"We will work with each family on an individual plan to get them into permanent housing," Jurich said. "We rotate families through there, three at a time. Depending on their needs, some families may stay nine months to a year while others will stay six months or less. We will reserve a room that is for low-barrier families, or those who can get through the program quickly and into permanent housing."
The temporary living facility is set up like a college dorm or even a hostel. According to Lintner, there are family areas with one or two bedrooms and a private bathroom to separate the families. Though everyone has their own area to live in, they all still share a common area to cook and watch TV.
"Each living area is larger than a motel room, so we're giving them more space," Lintner said.
There are several pathways for homeless families to be referred into the program. Services such as the Department of Human Services and Child Welfare, Western Oregon Advanced Health for families with complex medical care, and ORCCA.
"From that point they come in and we take a look at their circumstances to decide if they are a good fit," Lintner said. "They all have to have a background check and drug test because we have other people's children living there as well."
The new facility is expected to be up and running by the middle of January.
"We already have a list of families waiting to get in," Lintner said.