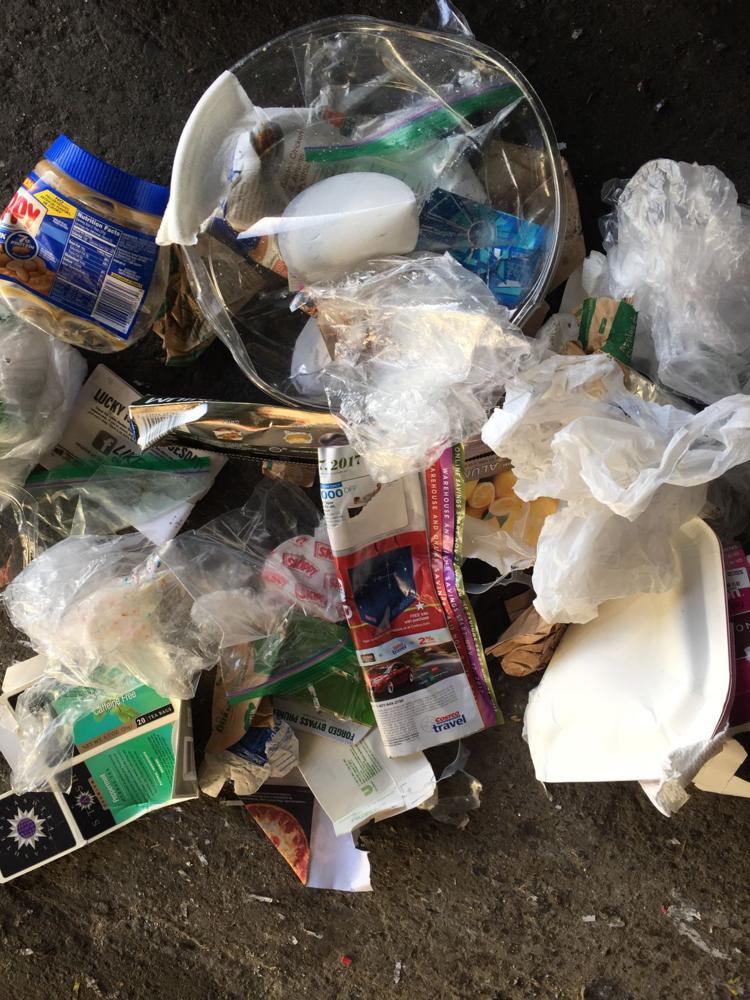 COOS BAY — Local garbage collectors, Waste Connections asked Coos County for a 5 percent raise on garbage services in response to the upcoming ban on many common recyclable materials in Chinese markets.
Waste Connections site manager Bill Richardson has been meeting with city officials in Bandon, Coos Bay and North Bend, as well as Coos County Commissioners asking for a 5 percent increase in waste services.
Since China announced that they will become more particular about the recyclable materials they purchase beginning in 2018, recycling companies like Waste Connections, have been losing money.
"We don't make any money on this, it's costing us money. That's why we've asked for a 5 percent price increase on garbage rates to help offset the rising cost of handling this material." Richardson said.
Waste connections pays $85 per ton of recycling it brings to a material recovery facility which sorts the material and puts it in shipping crates to be sent to China.
"The reason we're paying $85 a ton is because they have to sort our material, not only ours, but everywhere else's too… What we can do on our end is make sure that we keep our recyclables as clean as possible, so the price doesn't go even higher," Richardson said.
County commissioners, and city officials have been made aware of the strain on our local recycling industry, but haven't voted on the 5 percent increase to waste services yet. 
Richardson also hopes to inform the public about items often thought recyclable that no longer are, and some that never were.
"China doesn't want to take the United States' garbage mixed in with the recyclables anymore. They want a good clean product. Over time, the lack of enforcement on the general public that's throwing all this mixed waste in with their recycling," Richardson said.
Waste collection companies are mandated by the state to pick up recyclable materials, and have been since 1992. Historically waste companies have been able to find a market in which to sell recycled materials, namely China.
Currently the amount of contamination in our recyclable materials is around 25 percent, China is requiring that recyclable materials at 3 percent contamination, starting Jan 1.
If a load of recyclable material is rejected after inspection from China, it will end up in our landfills.
Items that will be recyclable are No. 1 and No. 2 plastics, high grade office paper, magazines and newspapers, clean corrugated brown cardboard, food and soda cans, and glass bottles and jars.
Cans and bottles must be rinsed, with all lids thrown in the trash. Pizza boxes and cereal boxes are not recyclable cardboards.  
Things that will get an entire load of materials rejected include paper, milk and juice cartons, trash, medical waste, diapers, and fabric or textiles.
"They're going to have inspectors on site at these material recovery facilities, and if this stuff is in the recycling it's not going anywhere. It's going to a landfill," Richardson said.
 It's currently illegal to dump recyclable materials into a landfill. According to Richardson, the Department of Environmental Quality is working on a solution to legally allow the dumping of rejected recyclables into landfills.
"Lane County has banned all plastics from being recycled… We have not banned all plastics, we used to take numbers one through seven, now we'll only be taking one and two. The Chinese don't want plastics and if they can't find a market for it it's going to go to a landfill," Richardson said.
Richardson said the problem stems from the co-mingled recycling system the state adopted to increase recycling goals. Under a co-mingled system, recyclables are sorted at a facility, as opposed to the curb when picked up by waste companies.
"If they're really going to clean up this material enough to go to market it's going to be sorted, and if it's either going to have to be sorted at the curb or at a material recovery facility. There's so much volume coming into these places right now that even working 24 hours a day, seven days a week they can't keep up with the flow of material coming into the facilities," Richardson said.
Richardson believes that if we can't meet the Chinese market's requirement, and a new market can't be found that the government will have to subsidize the recycling industry.