South Coast Digest, Jan. 13, 2018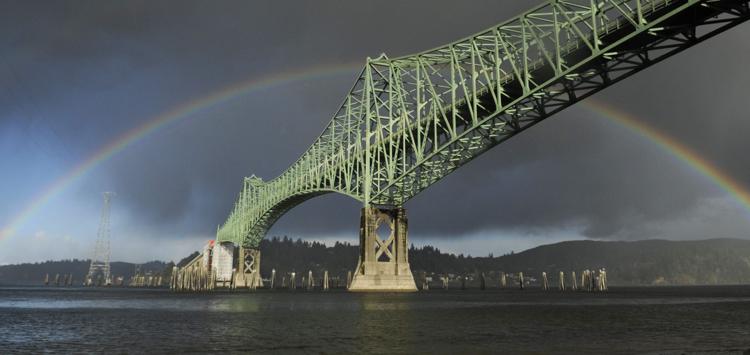 Southwestern hosts scholarship fundraiser event
COOS BAY — Southwestern Oregon Community College Foundation and the Oregon Coast Culinary Institute will host the scholarship fundraiser 'Uncorking Opportunity!' from 6-8 p.m. Friday, Jan. 19, at the Oregon Coast Culinary Institute, 1988 Newmark Ave., Coos Bay.
'Uncorking Opportunity!' is the college's fourth-annual scholarship fundraiser, featuring an evening of conversation, excellent hors d'oeurves by OCCI chefs paired with fine wines from Oregon vineyards.
Tickets are $75 per person. Proceeds will go towards scholarships at OCCI and Southwestern's Coos and Curry campuses. For more information or to purchase tickets, contact 541-888-7211 or foundation@socc.edu.
Forest officials seek public input on dunes restoration
REEDSPORT — Officials with the Oregon Dunes National Recreation Area and Central Coast Ranger District are seeking public input on a proposal to restore portions of the Oregon dunes. The proposal includes various treatments to remove and prevent the spread of nonnative invasive plants that have dramatically altered the dunes' ecology and greatly reduced the areas of open sand.
The treatments being proposed include mechanically removing sections of foredune; removing invasive plants using targeted herbicide application, mechanical treatments, and prescribed fire; improving and increasing habitat for western snowy plover; and increasing open sand riding areas for off-highway vehicle use. The project area includes a number of parcels totaling 13,600 acres and stretching between Baker Beach and Coos Bay.
Those who are interested in the Oregon Dunes Restoration Project are encouraged to become involved in the planning process. Written comments should be submitted to: Michele Jones, District Ranger, c/o Donni Vogel, Central Coast Ranger District, P.O. Box 400, 1130 Forestry Lane, Waldport, OR 97394-0400. Comments can be emailed to: comments-pacificnorthwest-siuslaw@fs.fed.us. Comments are requested by Jan. 25.